| | | | | | | |
| --- | --- | --- | --- | --- | --- | --- |
| # | Name | Starts | 1sts | 2nds | 3rds | Purses |
| 1. | Javier Castellano | 1352 | 287 | 222 | 216 | $26,116,902 |
| 2. | Irad Ortiz, Jr. | 1389 | 283 | 256 | 212 | $22,110,838 |
| 3. | Jose L. Ortiz | 1437 | 320 | 216 | 209 | $21,460,455 |
| 4. | John R. Velazquez | 970 | 188 | 130 | 128 | $18,125,136 |
| 5. | Florent Geroux | 1031 | 195 | 135 | 137 | $16,783,440 |
| 6. | Joel Rosario | 922 | 149 | 133 | 151 | $15,861,865 |
| 7. | Julien R. Leparoux | 832 | 161 | 102 | 100 | $13,568,304 |
| 8. | Mike E. Smith | 314 | 51 | 45 | 41 | $13,067,373 |
| 9. | Luis Saez | 1368 | 189 | 205 | 183 | $12,548,339 |
| 10. | Rafael Bejarano | 837 | 186 | 163 | 110 | $12,095,101 |
(Through November 29th, 2016)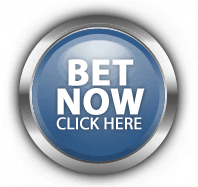 HORSE BETTING PROMOTIONS
10% Welcome Deposit Bonus!

Get a 10% cash bonus when you make your very first deposit with Go Horse Betting. Deposit now and start betting right away!

8% Horse Betting Rebate

A rebate of 8% will be paid on wagers on a daily basis. 8% Horse Rebate - It doesn't matter if you win or lose, here at Go Horse Betting we will credit you a 8% rebate on Exotics every day based on how much you wager. What are you waiting for, play today and also receive your 3% rebate for all Win, Place and show wagers; after all, there is nothing better than a sure thing!