Canadian Triple Crown
The Canadian Triple Crown was founded in 1959 and is open to horses 3 years old up who were foaled in Canada. It's similar to the American Triple Crown series in that all three races are run over the same distances but they are run on three different surfaces. "Triple Crown of Canadian Thoroughbred Racing" consists of:
Queen's Plate - held at Woodbine Racetrack in June;
Prince of Wales Stakes - held at Fort Erie Race Track in July;
Breeders' Stakes - held at Woodbine in August.


Canadian Triple Crown Winners

| Year | Winner |
| --- | --- |
| 2003 | Wando |
| 1993 | Peteski |
| 1991 | Dance Smartly |
| 1990 | Izvestia |
| 1989 | With Approval |
| 1963 | Canebora |
| 1959 | New Providence |
In 2011, Luis Contreras became the first jockey to win all three Triple Crown races with different horses. He rode Inglorious in the Queen's Plate at Woodbine then took Pender Harbour to victory in both the Prince of Wales Stakes at Fort Erie Race Track and the Breeders' Stakes at Woodbine.
Popular Canadian Racetracks
Hastings Park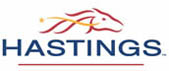 Hastings Racecourse is located at: PNE Gate 6 or 9, Vancouver, British Columbia, Canada
Mailing Address: 188 N. Renfrew St, Vancouver, BC V5K 3N8
General Information Line 604.254.1631
Website: www.hastingspark.com
Racing Dates: April 16, 2011 to October 2, 2011

Fraser Downs

Fraser Downs is located at: 17755 60th Avenue Surrey, British Columbia V3S 1V3, Canada
General Information Line: 604.576.9141
Website:
www.fraserdowns.com
Racing Dates: October 7, 2011 to December 30, 2011
Mohawk Racetrack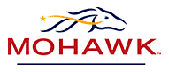 Mohawk Racetrack is located at: 9430 Guelph Line Milton, Ontario L0P 1B0, Canada
General Information Line: 1-(888)-675-RACE
Website:
www.woodbineentertainment.com/mohawk
Racing Dates: May 19, 2011 to October 1, 2011
Windsor Racetrack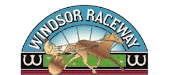 Windsor Racetrack is located at 5555 Ojibway Parkway, Windsor, Ontario N9A 6P6, Canada
General Information Line: (519) 969-8311
Website:
www.windsorraceway.com
Racing Dates: September 11, 2011 to May 1, 2011
Woodbine Racetrack

Woodbine Racetrack is located at 555 Rexdale Boulevard, Toronto, Ontario, M9W 5L2, Canada
General Information Line: (416) 675-7223 (RACE)
Website:
www.woodbineracetrack.com
Racing Dates: April 2, 2011 to December 4, 2011
HORSE BETTING PROMOTIONS
10% Welcome Deposit Bonus!

Get a 10% cash bonus when you make your very first deposit with Go Horse Betting. Deposit now and start betting right away!

8% Horse Betting Rebate

A rebate of 8% will be paid on wagers on a daily basis. 8% Horse Rebate - It doesn't matter if you win or lose, here at Go Horse Betting we will credit you a 8% rebate on Exotics every day based on how much you wager. What are you waiting for, play today and also receive your 3% rebate for all Win, Place and show wagers; after all, there is nothing better than a sure thing!