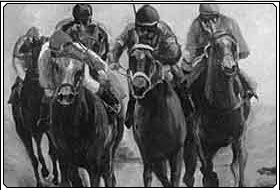 Flashpoint
Trainer:Silverleaf Farms Inc.
Owner: Peachtree Stable
Foaling Date: 20-02-2008
Pedigree: Pomeroy and Two Punch Lil of Two Punch
Dosage: 8-7-9-0-0 (24)
Dosage Index / CD: 4.33 / 0.96



Notes:

It is a horse bred by Pomeroy-Tw o Punch Lil. Its sire is Pomeroy and dam is Two Punch Lil. Its owner is Peachtree Stable. At the age of 3 it won the Hutcheson Stakes.
Statistics

| Year | Races Run | Wins | Place | Show | Earnings |
| --- | --- | --- | --- | --- | --- |
| 2011 | 3 | 2 | - | - | $140,000 |